Homework
Year 5 Homework – 5th May 2022
accept / except
advice / advise
affect / effect
complement / compliment
discreet / discrete
licence / license
personal / personnel
practice / practise
principal / principle
stationary / stationery
1 – Any MA corrections plus the next two pages in your MA book. Due in: Monday 9th May
2 – Spellings to learn from Sir Linkalot - Discreet Dahl (Homophones) 2 weeks to learn these. Test on 20th May
3 – Daily reading, recorded in planners. Due in: Friday 13th May
4 – Homophones due in: Wednesday 11th May
Literacy Homework
For your literacy homework you firstly need to make sure you know the meaning and spelling of the different homophones. Homophones are words which have the same sound but different spellings and different meanings. Then work on Section A first. Copy out each sentence and place the correct homophone in the sentence and underline it in a different colour.
Sec B: Select the correct homophone pairs and then copy out and complete each sentence.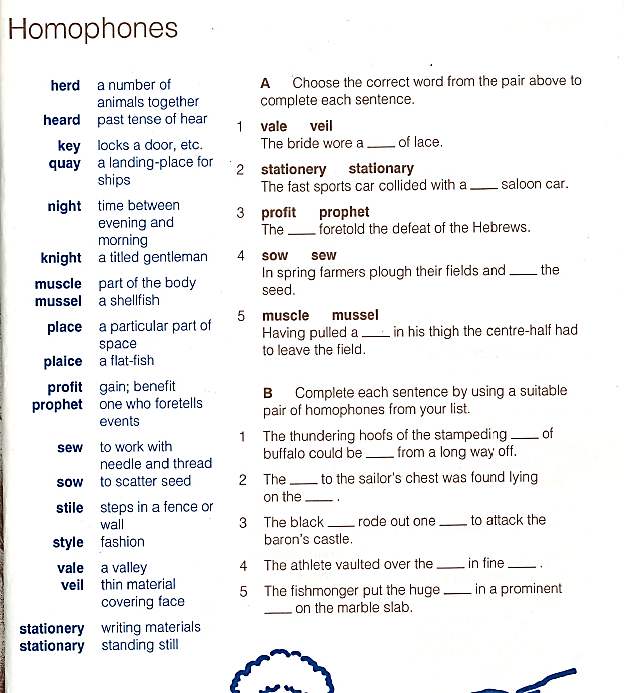 Write the homophone in a different colour.