Homework
Each week, homework will be given out by Friday, to be returned at the latest by the following Wednesday (apart from Planners, due on Fridays). There are four strands to the Year 4 homework:
---
1. Lexia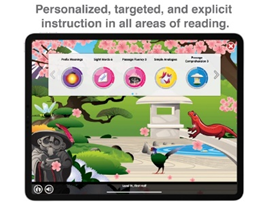 An online resource which supports general Literacy skills in an engaging and personalised way for each pupil. To use Lexia, your child will need access to a laptop, desktop computer or tablet for at least 20-30 minutes each week. To log on, please use www.lexiacore5.com OR install the Lexia Core5 Reading iPad app and follow the instructions included on our Autumn Letter.
---
2. MA Books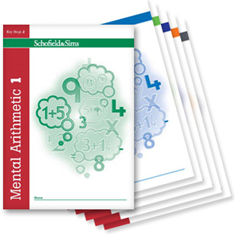 Your child should spend around 20-30 minutes completing a page of their Mental Arithmetic (MA) book each week. It is important that MA corrections are completed before starting a new test: every mistake is an opportunity to learn! In an ideal scenario, your child would be able to complete most of the page independently and some parents will choose to go through questions with the child afterwards, helping them with any tricky ones. Please feel free to include a comment or a * next to questions which your child has struggled with as we will try our best to help the children with these one-to-one in class.
---
3. Reading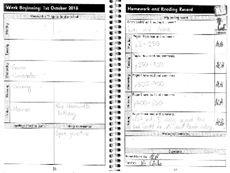 Your child should be encouraged to read for at least 20 minutes daily whether independently or with an adult. The children should record the book title and the pages read in their school 'Planner'. These books will be checked by an adult each week and if possible should be in school daily. Reading is one of the most effective ways to improve children's educational outcomes, and we would encourage you to cultivate a consistent, positive attitude to reading at home—as much and as often as possible.
---
4. Spellings
Your child will bring home an orange spelling homework book in which to spend about 20 minutes practising the 10 spelling words for the Weekly Spelling Test the following Friday. We will expect to see evidence of spelling practice (examples shown at the Meet the Teacher event in September). Many but not all of these spellings can be practised on the Sir Linkalot app or website (app.sirlinkalot.org) using the access code provided in our Autumn Letter. Please find below this term's spelling words: